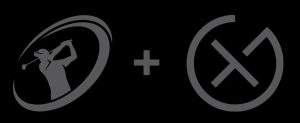 ABOUT CLUB CHAMPION CANADA
Club Champion + Tour Experience Golf (TXG)
To kick off their international expansion, Club Champion acquired top Canadian club fitter, Tour Experience Golf (TXG) in 2022. "There has always been a mutual admiration between TXG and Club Champion," said Ian Fraser, TXG's founder. "We share a similar belief that every golfer deserves the best possible equipment for their game, and now we get to work together to further that message." Now, the two brands are coming together under one brand umbrella to serve North American golfers. Whether you're fitted in Canada or the USA, you'll receive the same in-depth, data-driven club fitting experience golfers have come to expect from both TXG and Club Champion.
About Club Champion Canada, formerly Tour Experience Golf
Tour Experience Golf (TXG) was established in 2016 and has become Canada's preeminent club fitting and club building company. The company was founded by Ian Fraser, one of the leading golf equipment technicians in the industry. The brand has amassed a measurable and loyal following in the digital space and quickly established a position as one of the most trusted resources for golfers worldwide via their YouTube channel. The TXG ideology is centered on
fitting, building, and educating golfers to help them maximize their performance on the golf course. In December of 2021, TXG was acquired by top American club fitter, Club Champion, to maximize the company's fitting potential around the globe. The brand is now known as Club Champion Canada. To learn more about Club Champion Canada, please visit clubchampion.ca.
About Club Champion
Club Champion is the globe's most prominent name in custom club fitting and building services. Established in 2010, there are now 120 Club Champion locations internationally, including studios in Canada, the UK, and Australia. Each US studio offers golfers access to over 60 brands and more than 65,000 hittable head and shaft combinations. Club Champion has solidified their position at the top of the industry through comprehensive Tour-level fittings, unrivaled club building, and the use of top-tier technology. The company is headquartered in Willowbrook, Illinois, USA, and boasts more than 400 employees, including hundreds of the most highly trained Master Fitters in the world. For more information about Club Champion, visit clubchampion.com.