We put the 2021 Titleist T300 irons to the test
As far as "game improvement" irons are concerned, for a long time Titleist wasn't generally the first company that came to mind for offering golfers the best and most forgiving options. But let's remember it's 2021, not 2001 and at this point, not only is that an antiquated take, Titleist has completely flipped the narrative on its head, and is close to, if not leading the pack thanks in part to their new T300 irons.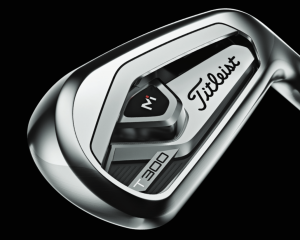 Where is all started
Times have changed dramatically in the 13 years since the release of the original AP1 irons in 2008 (pictured below), and in that time, Titleist has pushed the boundaries of iron technology for aspiring players that require extra ball speed and trajectory to the point where we are today.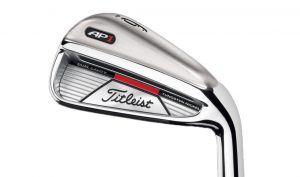 From the original dual cavity design of the AP1 that utilized a tungsten sole box, the T300 is a supercharged irons with its variable face thickness, face supporting vibration tuning Max Impact, and a denser tungsten weight to lower the center of gravity and increase MOI – Titleist has pulled out all the technology stops.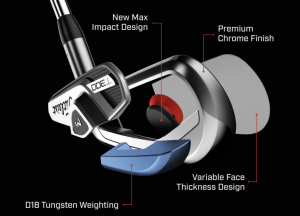 Our Video Review
You can build your ideal set of Titleist T300 irons here: TXGStore.com